Framing the Inclusion of Students with Visual Impairment in the Regular Schools of Punjab: Efforts and Challenges
Kashifa Rashid

University of the Punjab, Lahore, Pakistan.

Samina Ashraf

University of the Punjab, Lahore, Pakistan.

Musarrat Jahan

The Islamia University of Bahawalpur, Pakistan

Muhammad Latif Javed

The Islamia University of Bahawalpur, Pakistan
Keywords:
Inclusion, Visual impairment, School Infrastructure, Regular Schools, Services & facilities, Zero Rejection
Abstract
The main objective of this study was to frame the inclusion for students with visual (SWVI) in the public schools of Punjab. For this purpose, researchers took the opinions of principals and teaching staff of the regular schools where SWVI are enrolled. Researchers used the survey method to conduct the study. A descriptive type of research was used. The study population compromised of all principals and teaching staff teaching in general inclusive schools of Punjab. The total ratio of the sample is 151(N=38). Principals and teachers teaching in inclusive schools (N=113) were taken as a sample of the study. The two-structured questionnaire was used, encompassing a dichotomous scale (Yes / No). The reliability of the instruments was estimated respectively 0.77 and 0.86. In contrast, the content validity of the instruments was assessed through experts who had experience in the field of special and inclusive education. The IBM version 20 was used for the analysis of the results. Results of the responses were calculated through frequency distribution with their percentage. Most of the principals who were administrators in regular inclusive schools emphasized that they have a zero rejection policy for admission in schools and make possible the friendly environment for students, positive feedback from the community, and an open-door policy for teachers, students, and parents to solve problems related to students. The majority of the school heads highlighted that school infrastructure is not according to the needs of students. Many teachers said that they lack training, have less knowledge to modify the syllabus and assessment procedures, do not have a proper source to adapt teaching material.
Downloads
Download data is not yet available.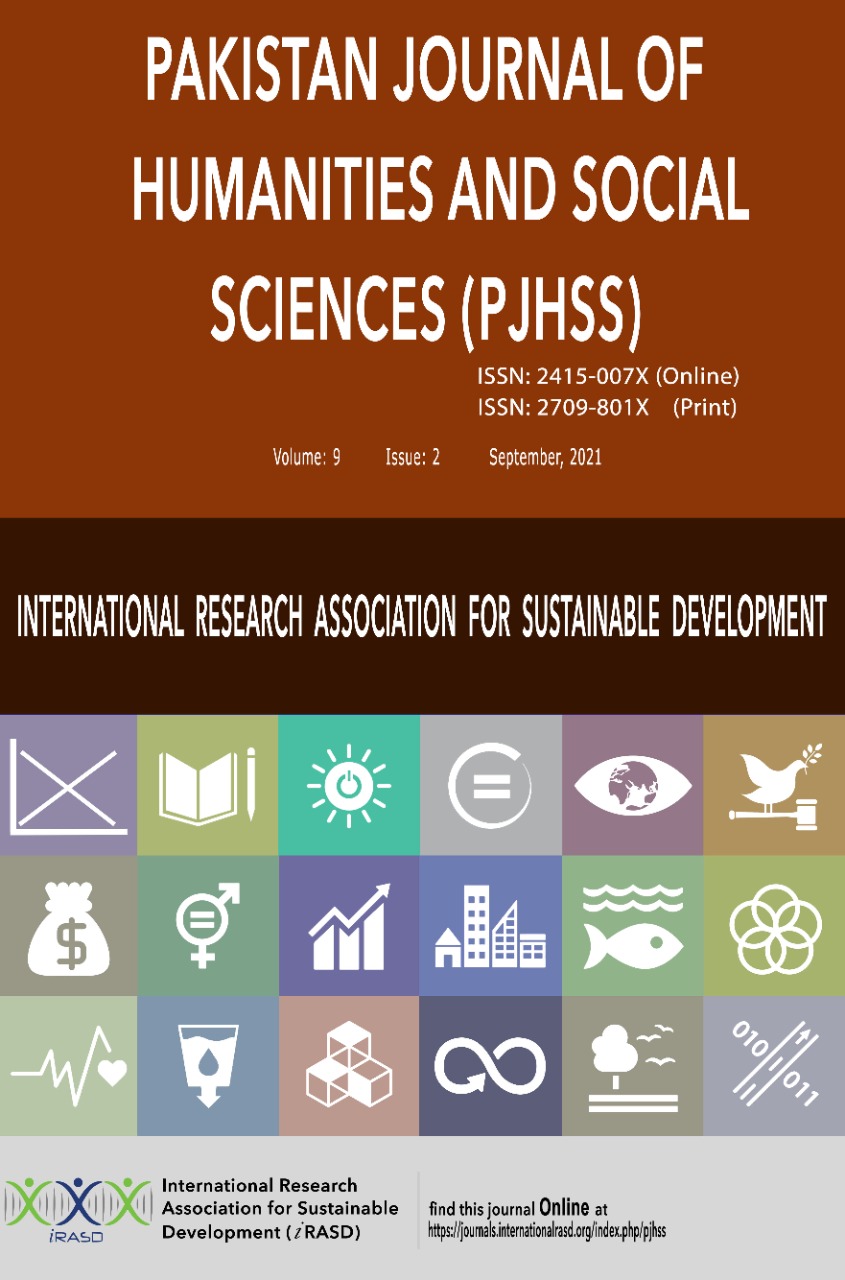 How to Cite
Rashid, K., Ashraf, S., Jahan, M., & Javed, M. L. (2021). Framing the Inclusion of Students with Visual Impairment in the Regular Schools of Punjab: Efforts and Challenges. Pakistan Journal of Humanities and Social Sciences, 9(2), 150-157. https://doi.org/10.52131/pjhss.2021.0902.0122