Multiculturalism In France: Overview, Problems, Conditions Of International Immigrants And Second Generation Youth In French Societies
Jahanzeb Mughal

The Islamia University of Bahawalpur, Pakistan Bahawalnagar Campus.
Abstract
The world has become a global village and all nationals have got opportunity to visit various parts of the world due to advancement of travelling and communication technologies for the purpose of trade, education, business or trade. Somehow, the main reason to travel for majority of population stands to earn a good earning that is creating trouble for many nations and France is among top of the list. France has emerged as a multi-cultural nation and many of its societies have been based on multi-cultural intruders. The country is thinking to tackle the issue but all in vein and inacceptable by the concerned. The illegal immigrants are demanding to be issued permanent residence of France and identification cards as per the country rules but most injured nation stands the Muslim societies. The whole Europe looks at Muslims with an eye of hatred and consider them threat to their safety especially after the 9/11 attacks on twin-towers of New York City. Our article depicts highlight on the history of establishment of France as a Multi-cultural nation and the challenges it is being faced with.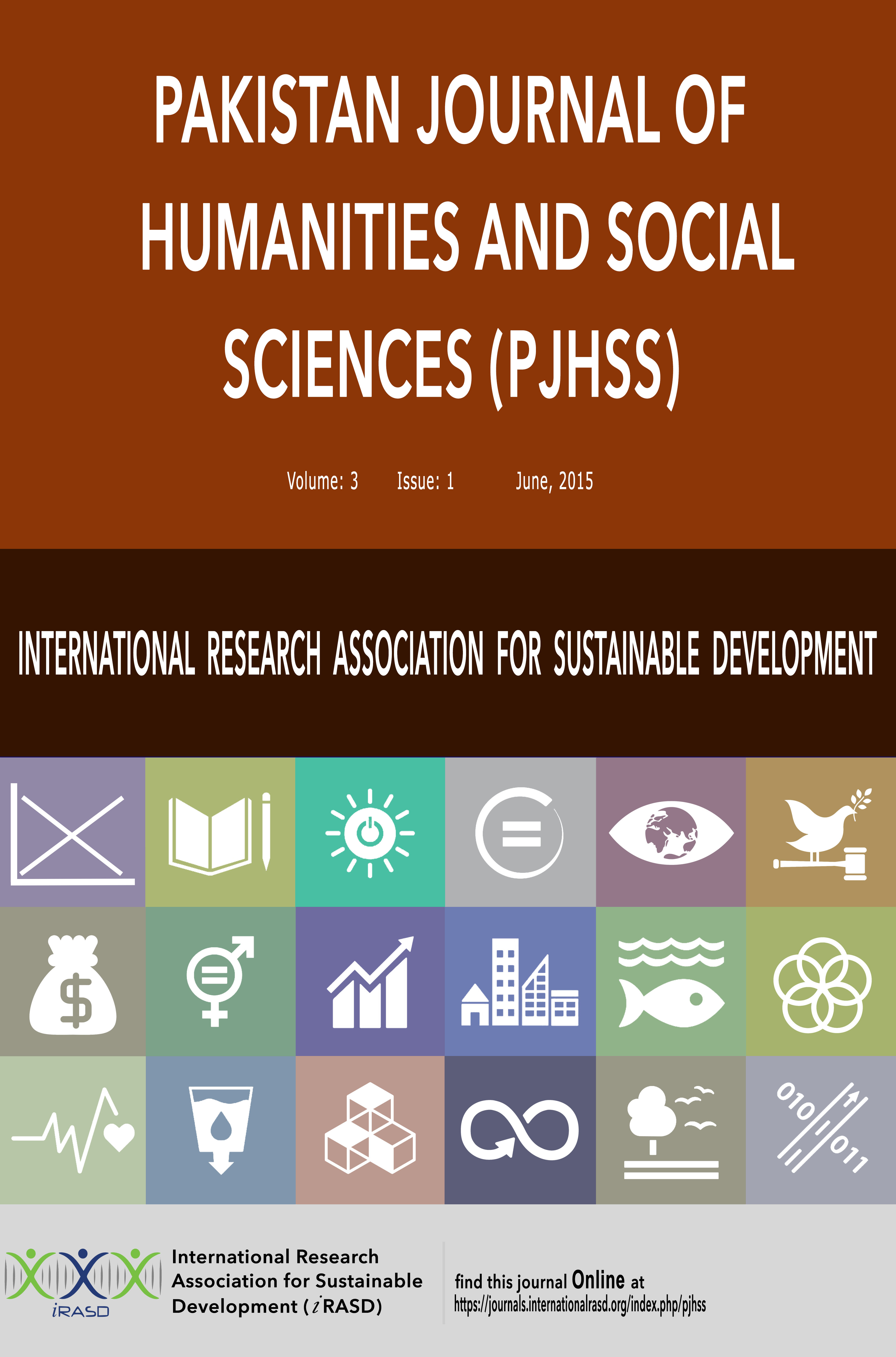 How to Cite
Mughal, J. (2015). Multiculturalism In France: Overview, Problems, Conditions Of International Immigrants And Second Generation Youth In French Societies. Pakistan Journal of Humanities and Social Sciences, 3(1), 16-24. Retrieved from https://journals.internationalrasd.org/index.php/pjhss/article/view/52