Impact Of Psychological Empowerment On Employee's Performance
Abdul Hameed

The Islamia University of Bahawalpur, Pakistan Bahawalnagar Campus.

Abdul Waheed

The Islamia University of Bahawalpur, Pakistan.
Keywords:
Performance, Authority and meaningful work, Psychological Empowerment
Abstract
The purpose of the study is to investigate the impact of psychological empowerment on employee's performance. A questionnaire used in order to collect data on the factors, which affect employee's performance from employees of banks and university teachers of Bahawalnagar and Bahawalpur of Punjab Pakistan. A 5-point Likert scale questionnaire, consisting of 20 items, divided into four parts designed. Different cities of district Bahawalnagar in Pakistan selected on random sampling basis. A total 200 questionnaires circulated, and we receive 200 and the response rate was 100 %. The data collected and analyzed through descriptive statistics, correlation, and regression, ANOVA independent sample T test the study covered 200 participants of different cities of Bahawalnagar. We can say that that all the variables have moderate positive correlation according to correlation results. The descriptive statistics result shows that respondents are agree to our questions. And regression analysis which tells us how intensely an independent variable impact on depended variable shows that empowerment factors like meaningfulness, authority and self effectiveness has impact on employee's performance. The major limitation of this study is that it covers employees of banks of few cities only. Another limitation of this study is that other variables of psychological empowerment have also impact on employee's performance not included due to shortage of time.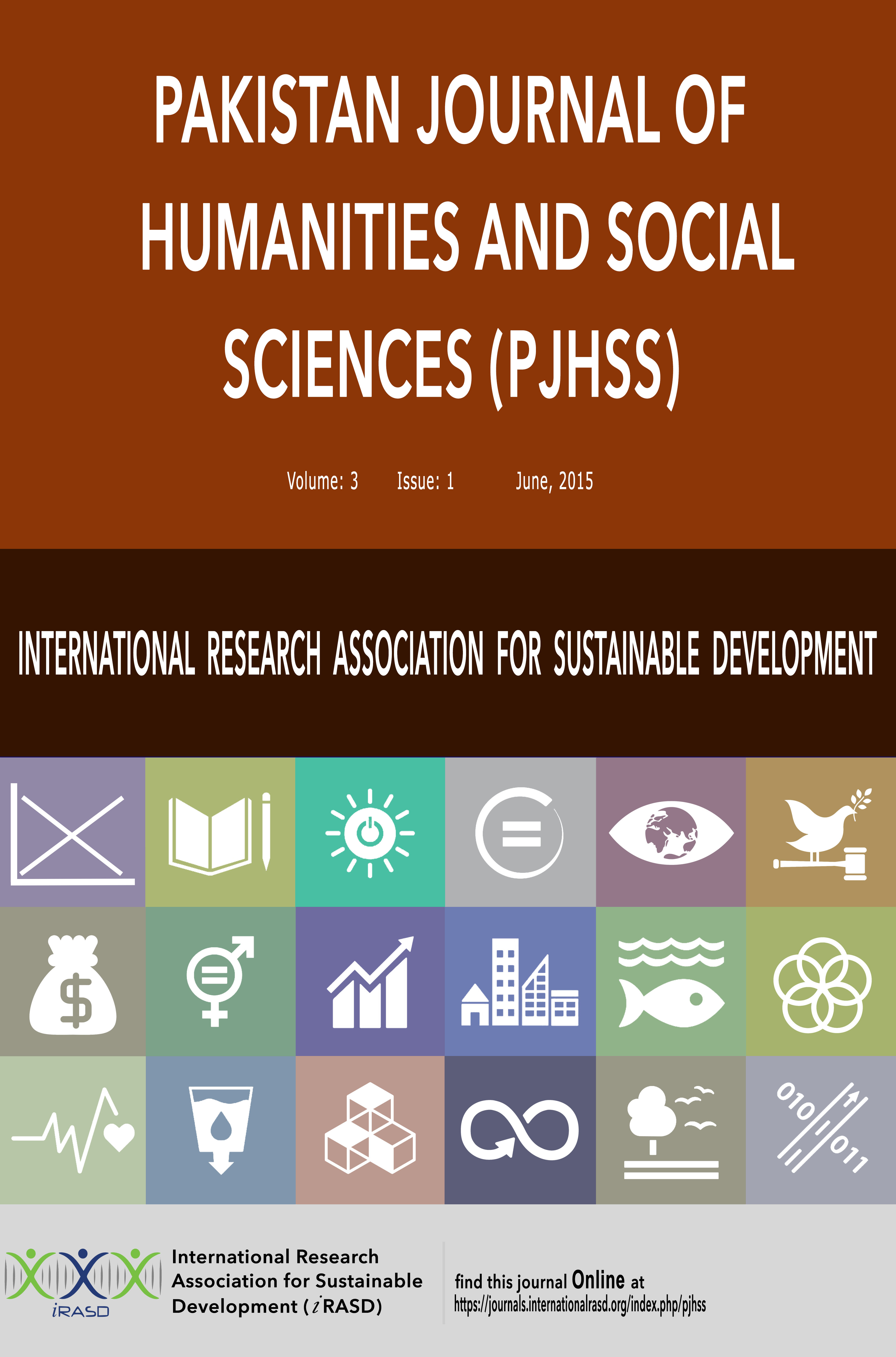 How to Cite
Hameed, A., & Waheed, A. (2015). Impact Of Psychological Empowerment On Employee's Performance. Pakistan Journal of Humanities and Social Sciences, 3(1), 1-15. Retrieved from https://journals.internationalrasd.org/index.php/pjhss/article/view/51