Environmental Implications of Deforestation: A Time Series Study of Pakistan
Shamrez Ali

University of Sahiwal, Pakistan.

Hina Ali

Women University of Multan, Pakistan.

Kashif Raza

The Islamia University of Bahawalpur, Pakistan.
Keywords:
Deforestation, Climate Change, Environmental Degradation, Co-integration, Floods, Droughts, Human Security
Abstract
Long-lasting discussion regarding global warming still keeps on moving at the national as well as international level. The environmental fabric, weather pattern, and climate conditions have witnessed a considerable change due to some known factors. Deforestation is one of these factors. Formerly, researchers have paid attention to assess the impact of deforestation on the environment and associated threats to human lives. It is worth mentioning that a reasonable amount of stock of forests is primarily required to balance the amount of CO2 and other environmental gasses.  To advance this concept, the current study focuses on the impacts of deforestation on environmental degradation and climate change in Pakistan. Since the dawn of humanity, there is a strong relationship, natural phenomena like forests and the growth of the human population. To explore this relationship, in this research study we use the data set that covers the time span of 1975-2020. In this regard, we apply discreet time-dependent variables such as the amount of stock of forest and events, which poses threats to humans, live in Pakistan.  Our results of the unit root test, the autoregressive distributed lag, ARDL, and Engel and Granger, EG, technique have verified short-term and long-term association and relationship among selected variables. The results show a positive correlation between deforestation and environmental degradation and climate change in the long run and short-run as well. These findings provide the guidelines to policymakers to enhance the forest area in the country to counter the environmental degradation and climate changes that have been occurring for the previous decade.
Downloads
Download data is not yet available.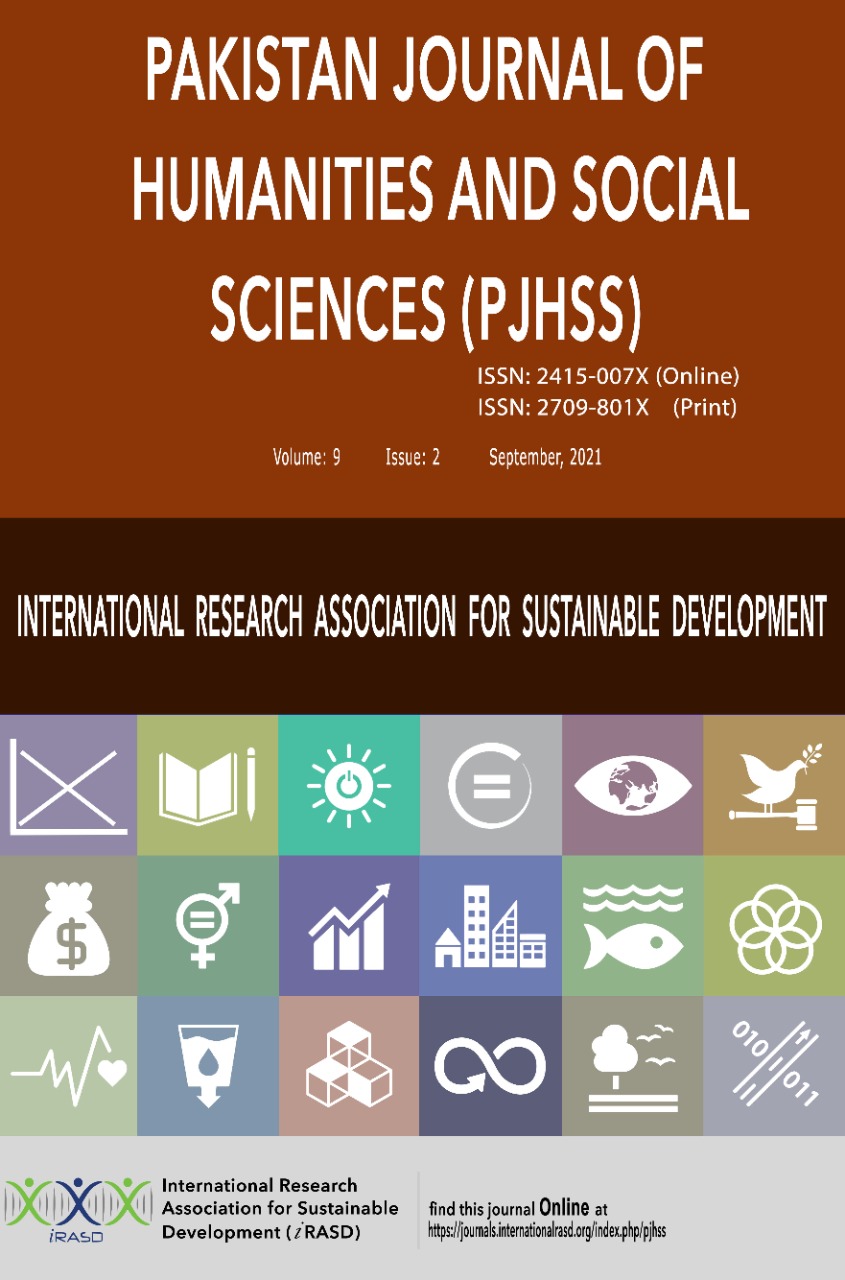 How to Cite
Ali, S., Ali, H., & Raza, K. (2021). Environmental Implications of Deforestation: A Time Series Study of Pakistan. Pakistan Journal of Humanities and Social Sciences, 9(2), 174-186. https://doi.org/10.52131/10.52131/pjhss.2021.0902.0126