Mediating Role of Rumination in the Relationship of Worry and Unhealthy Eating Behaviors among University Students
Sarah Mahmood

Bahauddin Zakariya University, Multan, Pakistan.

Syeda Shahida Batool

Government College University, Lahore, Pakistan
Keywords:
Health Psychology, University Students, Easting Behaviors, Worry, Rumination
Abstract
Students' success primarily lies in the proper functioning of health behaviors, enhancing their cognitive skills during higher-level studies. However, the links between worry and health behaviors such as dietary habits are not entirely understood, particularly during student life when overthinking increases. The present study examines the relationship between worry and unhealthy eating behaviors among university students and the mediating role of rumination. For this purpose, a sample of 200 (100 male and 100 female) university students is taken in the study. The responses were recorded on a booklet consisting of the Penn State Worry Questionnaire (PSWQ, 16 items), Ruminative Responses Scale (RRS; Short version, 10 items), and Dutch Eating Behaviors Scale (DEBQ, 33 items). Findings indicated that worry and unhealthy eating behaviors (viz., dietary restrained, emotional and external eating) positively correlated and rumination mediated the relationship of worry with emotional and external eating. Moreover, female students scored significantly higher on rumination than male students. The study can help design interventions and plan strategies for university students' health, growth, and development as a large proportion of the sample reported a significant impact of worry on unhealthy eating behaviors.
Downloads
Download data is not yet available.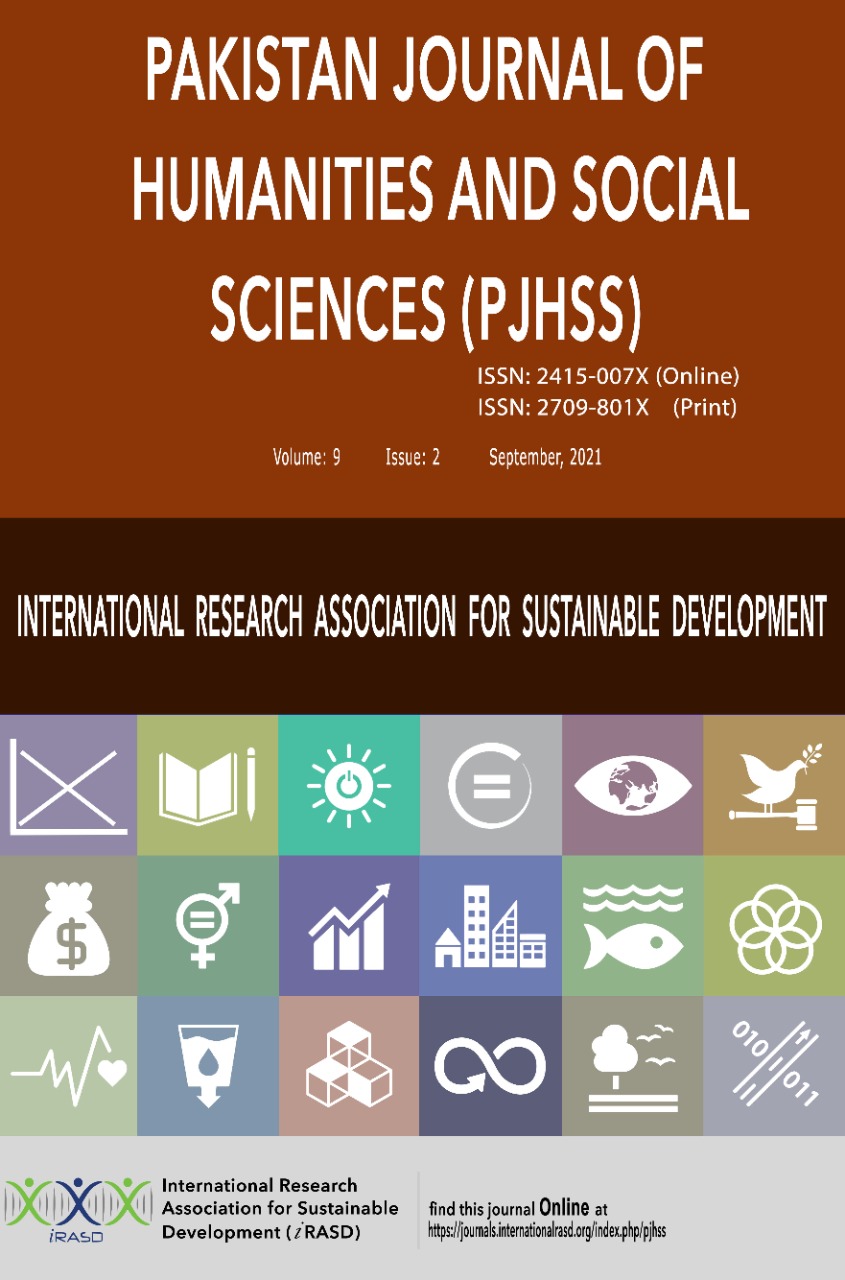 How to Cite
Mahmood, S., & Batool, S. S. (2021). Mediating Role of Rumination in the Relationship of Worry and Unhealthy Eating Behaviors among University Students. Pakistan Journal of Humanities and Social Sciences, 9(2), 125-133. https://doi.org/10.52131/pjhss.2021.0902.0119