The Feudal Dynasty and Politics in Pakistan: A Socio-Political Analysis of Season of the Rainbirds in the Light of New Historicism
Mubarra Javed

Government College for Women, Gulberg, Lahore, Pakistan.

Naushaba Haq

The Islamia University of Bahawalpur, Pakistan
Keywords:
Political Instability, Economic Inequality, Feudal Elites, Disintegration, New Historicism, Democracy
Abstract
This research paper explores the factors behind the political instability and economic inequality in Pakistan, especially during General Zia's military regime as reflected in Nadeem Aslam's novel 'Season of the Rainbirds' (1993), in the light of the theory of New Historicism. The study highlights that the military intervened in political affairs and imposed martial law in 1977. The parliamentary democratic process in Pakistan did not get stability due to certain factors, such as feudal dynasty, social and economic inequalities, exploitation of masses, and low literacy rate. The feudal elites have always supported the military in this process to seek their vested interests, as their dominance over political affairs has been great. On the other hand, the masses' dependency on their land for economic survival has worsened the situation. This study is based on a qualitative research approach and has been carried out by doing a textual analysis of the selected excerpts from the novel 'Season of the Rainbirds'. The findings reveal that the social composition of the feudal class has undermined the institution of democracy and caused political, social, and economic disintegration. It monopolized the institution of politics and made a way for the military to intervene in the political affairs of the country. Without the provision of social and economic justice, democracy cannot get stability in Pakistan.
Downloads
Download data is not yet available.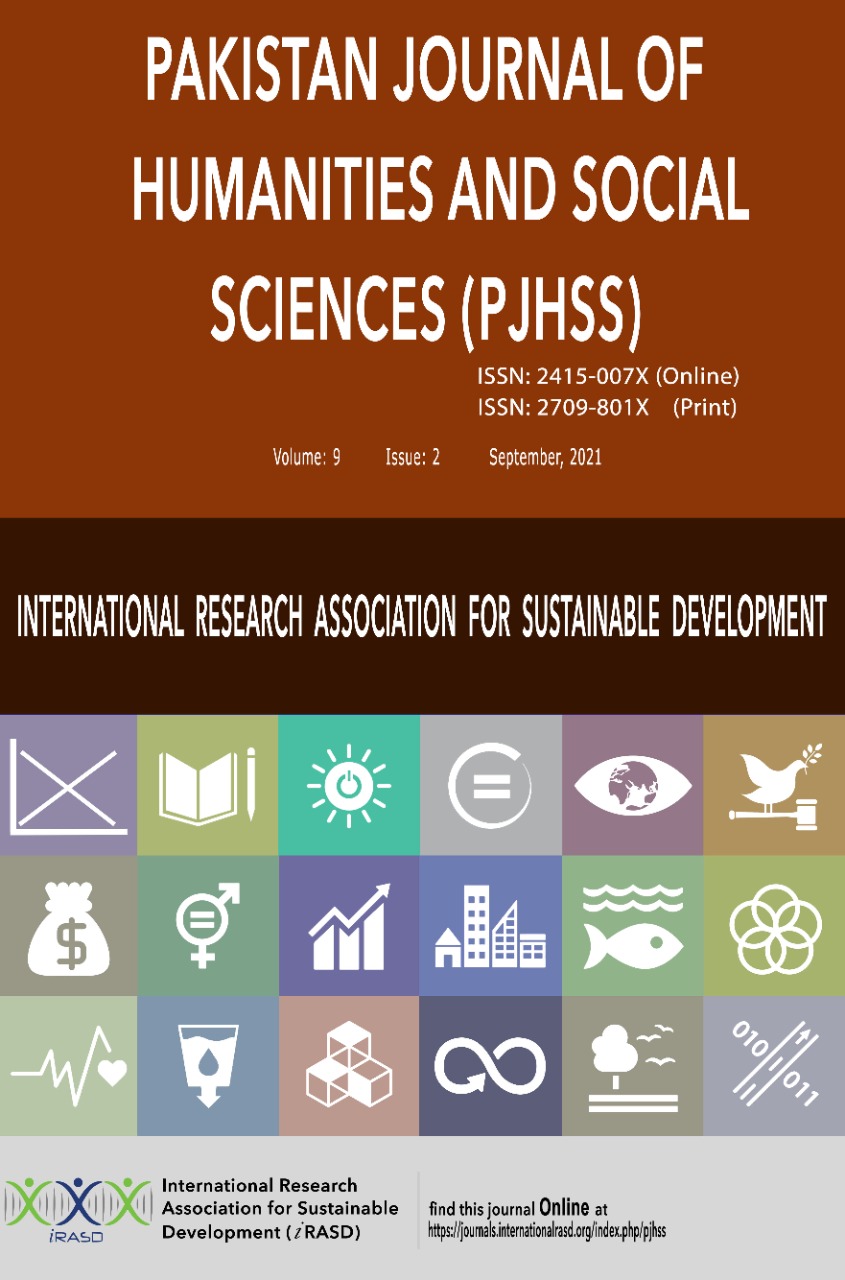 How to Cite
Javed, M., & Haq, N. (2021). The Feudal Dynasty and Politics in Pakistan: A Socio-Political Analysis of Season of the Rainbirds in the Light of New Historicism. Pakistan Journal of Humanities and Social Sciences, 9(2), 75-81. https://doi.org/10.52131/pjhss.2021.0902.0114