The impact of theme-rheme progression method on improving textual coherence and cohesion in L2 writing: A study of L2 learners of English
Abdul Saeed

Sukkur Institute of Business Administration University, Pakistan

Shahzad Karim

Assistant Professor of English, The Islamia University of Bahawalpur, Pakistan

Shahid Hussain Mughal

Sukkur Institute of Business Administration University, Pakistan
Keywords:
Theme-rheme progression, coherence, cohesion, second language writing, adult second language learners of English, English composition
Abstract
Coherence and cohesion are considered two main elements of essay writing. Despite their importance in writing, they are still regarded as difficult to teach and learn as compared to grammar and spelling. Theme-rheme development is suggested to be a tool to teach coherence and cohesion in writing. This experimental study was carried out to verify whether the teaching of theme-rheme approach helps the learners to improve their textual coherence. Forty graduate-level students (20 males and 20 females), aging between 19 and 23, participated in the study. The participants were equally divided into two groups. The experimental group was taught coherence and cohesion by using the thematic progression method, whereas the controlled group was taught by using the ordinary method. Pre- and post-tests were conducted to compare the effects of the thematic progression method. The findings show that the teaching of coherence and cohesion through the thematic progression method helped the learners to improve their essay writing quality. The experimental group outweighed the controlled group as it got twice higher marks in the post-test than the pre-test. In contrast, the controlled group showed a negligible improvement.
Downloads
Download data is not yet available.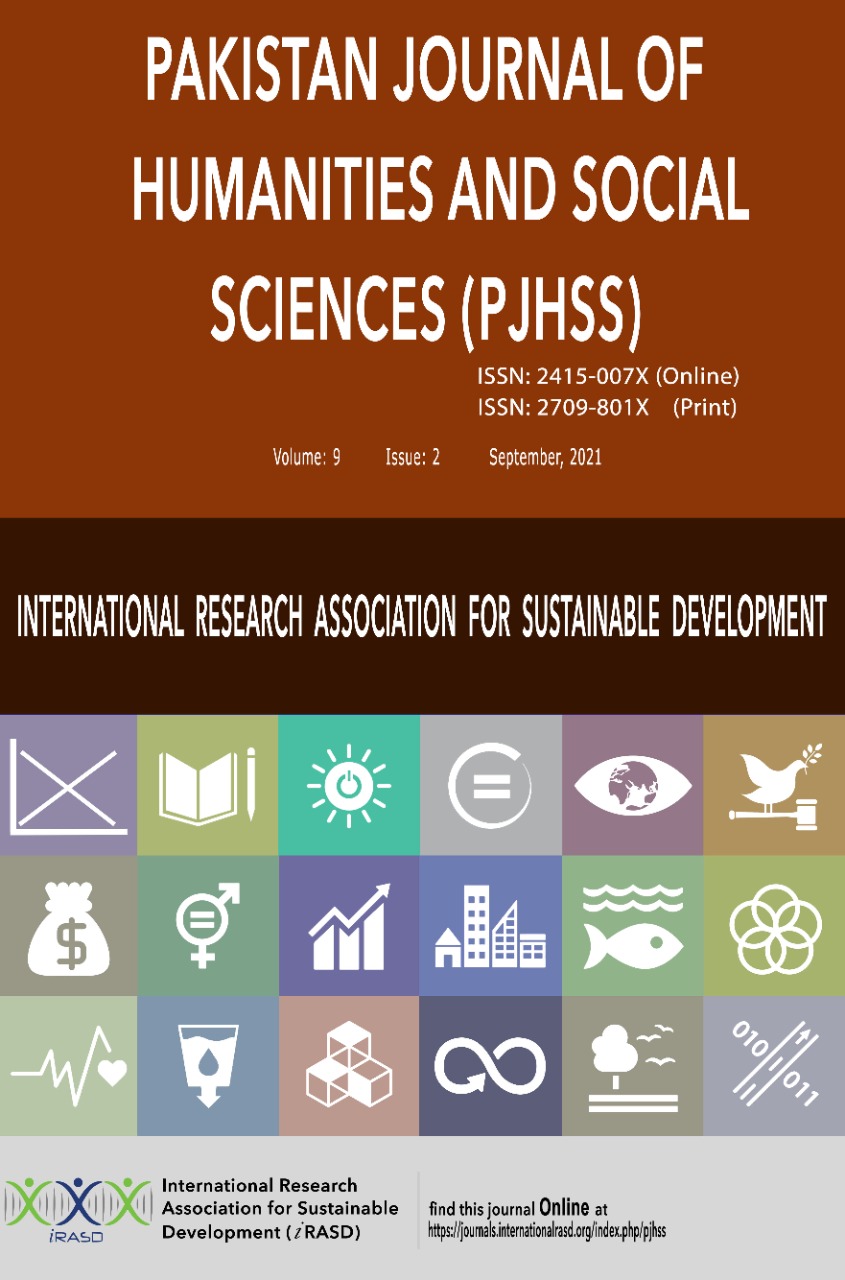 How to Cite
Saeed, A., Karim, S., & Mughal, S. (2021). The impact of theme-rheme progression method on improving textual coherence and cohesion in L2 writing: A study of L2 learners of English. Pakistan Journal of Humanities and Social Sciences, 9(2), 83-92. https://doi.org/10.52131/pjhss.2021.0902.0115