The Relationship between Financial Development and Foreign Direct Investment and its Impact on Economic Growth of Pakistan
Muhammad Sibt e Ali

Zhengzhou University, Henan, China.

https://orcid.org/0000-0003-2189-4034

Usman Ullah Khan

Hazara University Mansehra, Pakistan.

Dil Jan

Islamia College Peshawar, Pakistan.

Sabiha Parveen

The Women University Multan, Pakistan.
Keywords:
Foreign Direct Investment, Financial Development, Economic Growth, ARDL, Pakistan
Abstract
This research investigates the interaction between foreign direct investment (FDI) and financial development (FD) to promote economic growth in Pakistan for the period 1980 - 2017. Using Autoregressive distributed lag (ARDL) bound estimation techniques, the study showed that FDI, trade openness and government expenditures has a significant impact on economic development in Pakistan. More interestingly, it is evident that the interaction effect of FDI and FD has a significant positive impact on economic growth of Pakistan. This research can play an important role in policymaking to boost FDI and FD for the economic prosperity of Pakistan.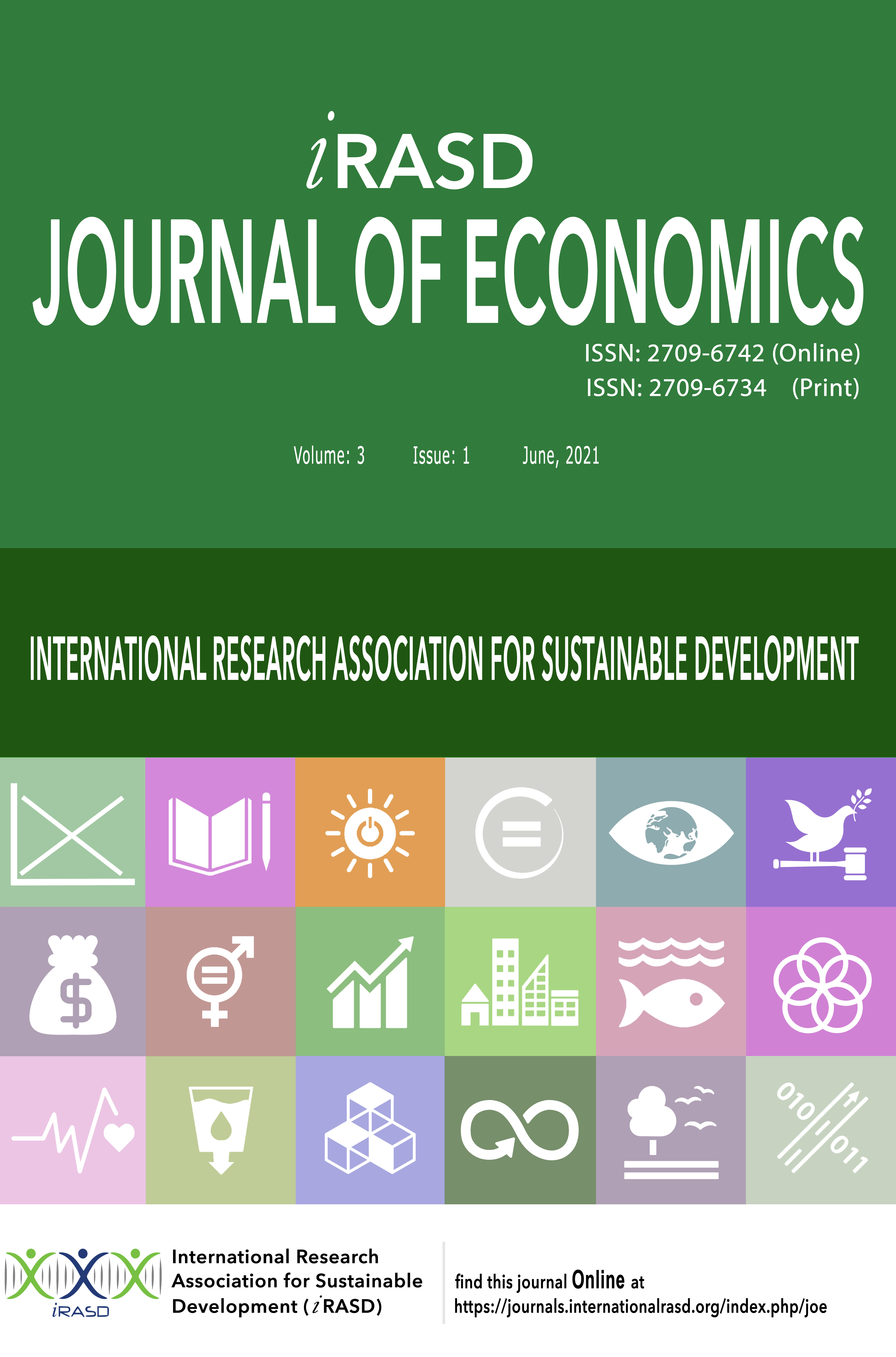 How to Cite
Ali, M., Khan, U. U., Jan, D., & Parveen, S. (2021). The Relationship between Financial Development and Foreign Direct Investment and its Impact on Economic Growth of Pakistan. IRASD Journal of Economics, 3(1), 27-37. https://doi.org/10.52131/joe.2021.0301.0023