The Enigma of Balochistan's Socio-Economic Deprivation and The Way Forward
Keywords:
Socio-Economic deprivation, Provincial Development Index, Non-Traditional Security Threats, Economic Exploitation, Terrorism, Unresolved Mishandled Antagonism
Abstract
The socio-economic deprivation of Balochistan negatively affects human development in the province, forming the nucleus of the structure of non-traditional security threats there. This article attempts to examine the impact of non-traditional security threats on provincial development of Balochistan as well as the implications of CPEC for regional geopolitics with a special focus on the causes of Balochistan's economic slowdown and its economic revival. It employs an inductive-explanatory methodology to highlight the deprivation with some key applicable measures for betterment. It argues that non-traditional security threats, such as terrorism, natural hazards, the tribal system, political instability, and economic exploitation significantly reduce Balochistan's development. Building on the available literature, it explores the province's state-led development initiatives, political processes, and political economy to highlight the gaps and suggest recommendations to concerned authorities for improvement. While emphasizing the need to address non-traditional security threats to promote provincial development as par with other provinces of Pakistan, this article recommends a multi-faceted approach, to be spearheaded by the federal government, to address the deprivation of Balochistan. Such an approach may include, among others, improving security measures, strengthening disaster management systems, and promoting economic development. The findings of this study can inform policymakers and practitioners in designing effective policies and strategies to address threats, promote growth, rectify internal weaknesses, and resolve mishandled antagonism which is exploited by external forces.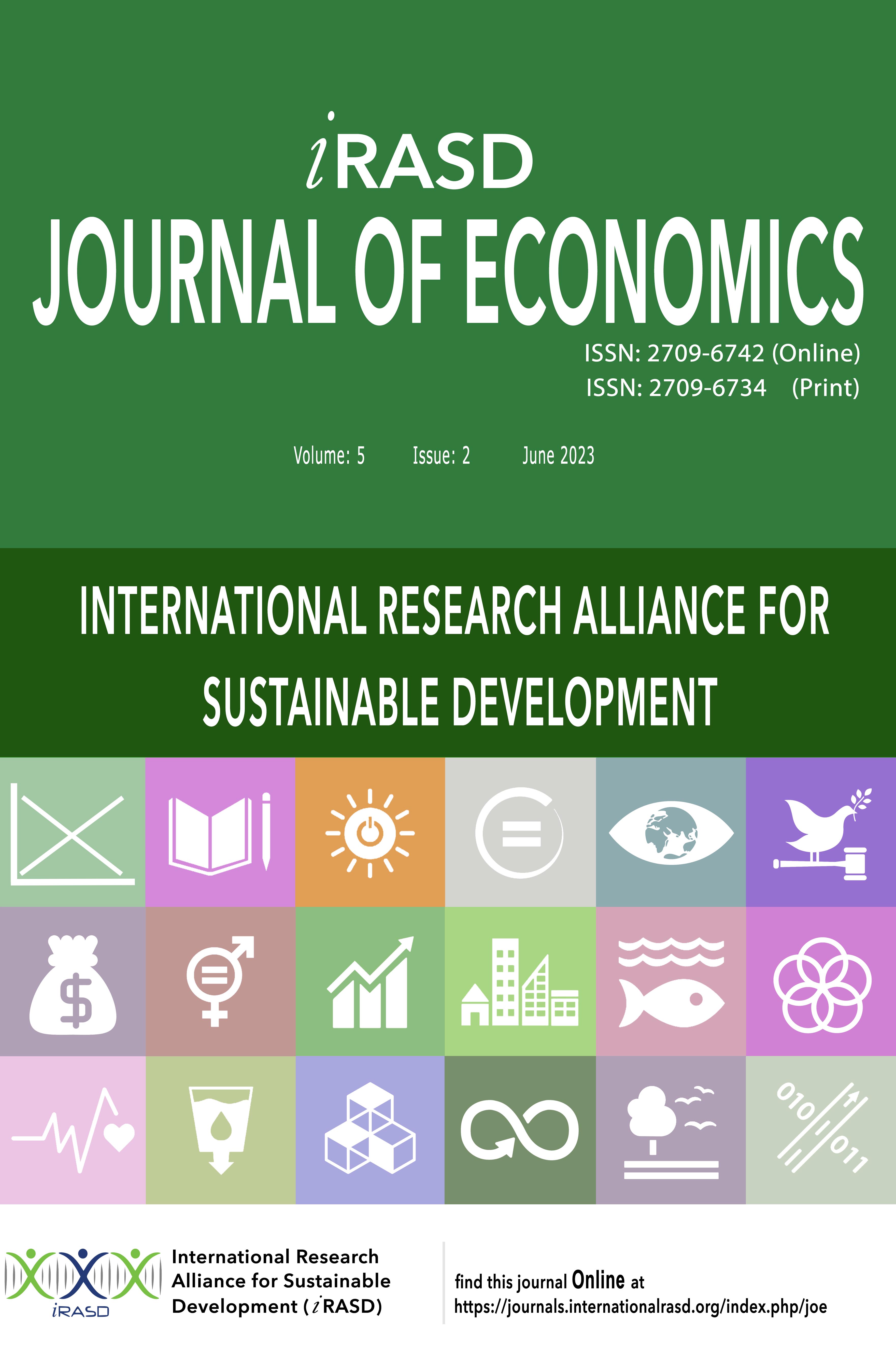 Downloads
How to Cite
Turk, A. S. ., Hussain, R. ., Umer, Z. ., & Ali, M. S. e . (2023). The Enigma of Balochistan's Socio-Economic Deprivation and The Way Forward. IRASD Journal of Economics, 5(2), 260–271. https://doi.org/10.52131/joe.2023.0502.0126
License
Copyright (c) 2023 Asim Shabir Turk, Raziq Hussain, Zahid Umer, Muhammad Sibt e Ali
This work is licensed under a Creative Commons Attribution-NonCommercial 4.0 International License.