How Brand Jealousy is an Antidote for Premium to Pay More in the Presence of Materialism and Brand Attachment?
Muhammad Waqar Rana

Institute of Business & Management, University of Engineering and Technology, Lahore, Pakistan,

Faisal Mustafa

University of Central Punjab, Lahore, Pakistan.

Muhammad Umer Quddoos

ORCID and Higher Education Commission , Pakistan

Rab Nawaz Lodhi

UCP Business School, University of Central Punjab, Lahore, Pakistan.
Keywords:
Brand Jealousy, Brand Attachment, Materialism, Willingness to pay more, PLS-SEM
Abstract
Brand jealousy is an increasing phenomenon in recent years works of literature and its effect on the relationship between consumer and brand. This study intends to explore the affiliation of brand jealousy and willingness to pay more as well as the mediating roles of brand attachment and materialism. The theoretical framework is analyzed through a quantitative approach with the help of a questionnaire using the Partial Least Square Structure Equation Model (PLS-SEM).  The findings of the study depict a positive relationship between brand jealousy as well as willingness to pay more. The outcomes of this study ensure practical insights for marketing and brand managers by introducing various strategies in their integrated marketing communication to influence the framework of brand jealousy and customers' willingness to pay more for various brands.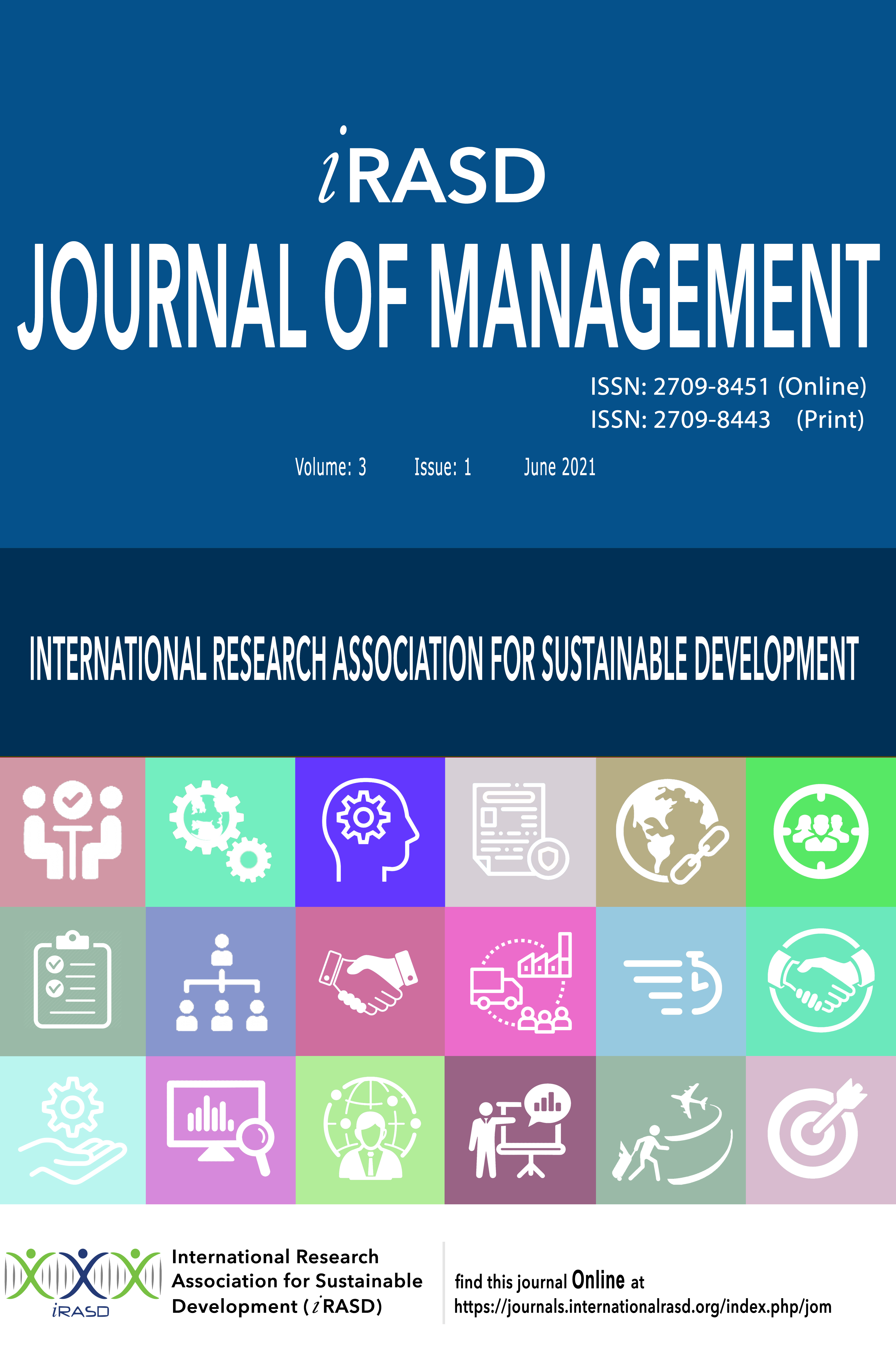 How to Cite
Rana, M. W., Mustafa, F., Quddoos, M. U., & Lodhi, R. N. (2021). How Brand Jealousy is an Antidote for Premium to Pay More in the Presence of Materialism and Brand Attachment?. IRASD Journal of Management, 3(1), 35 - 45. https://doi.org/10.52131/jom.2021.0301.0024