TikTok's Multifaceted Economic Impact on Pakistani Society: Analyzing the Interplay of Entertainment, Morality, and Market Dynamics
Keywords:
TikTok, Sociocultural Influence, Digital Expression, Gender Dynamics, Morality
Abstract
This study scrutinizes the intricate economic and sociological nexus between TikTok, a prevalent social media platform, and evolving societal norms, values, and identities in Pakistan. Through a qualitative analysis of 685 videos from six renowned Pakistani TikTokers, a rich tapestry of interactions between entertainment, morality, and market dynamics emerges. The investigation delineates TikTok's palpable influence on various facets including gender dynamics, ethics, and consumer behavior, thereby encapsulating the complex relationship between technology, market forces, and Pakistani society. Examining elements like attire, language, and messaging themes, the study unveils the existing tensions between individual expression and societal expectations, intermingled with commercial pursuits and ethical concerns. It accentuates TikTok's role as a harbinger of socio-economic opportunities, fostering empowerment amongst marginalized communities, notably the intersex population. This research navigates the nuanced moral landscape inhabited by TikTokers, where a blend of social and material characteristics fosters authenticity in self-expression, albeit occasionally at odds with established societal and market norms. The study acknowledges TikTok as a potent influencer in moulding cultural identities through linguistic diversity and thematic discourse, portraying it as a dynamic space that simultaneously mirrors and reshapes societal values and economic practices. It transcends the understanding of TikTok as merely a digital entertainment platform, highlighting its profound impact as a socio-cultural and economic entity that heralds a transformative era of digital engagement. By unravelling TikTok's multifaceted influence, this study provides profound insights into the transformative capabilities of digital platforms in crafting modern society and market trends, thus augmenting the academic discourse on the confluence of technology, culture, human behaviour, and market dynamics, and adding a vital dimension to the understanding of digital culture and the economics of social media.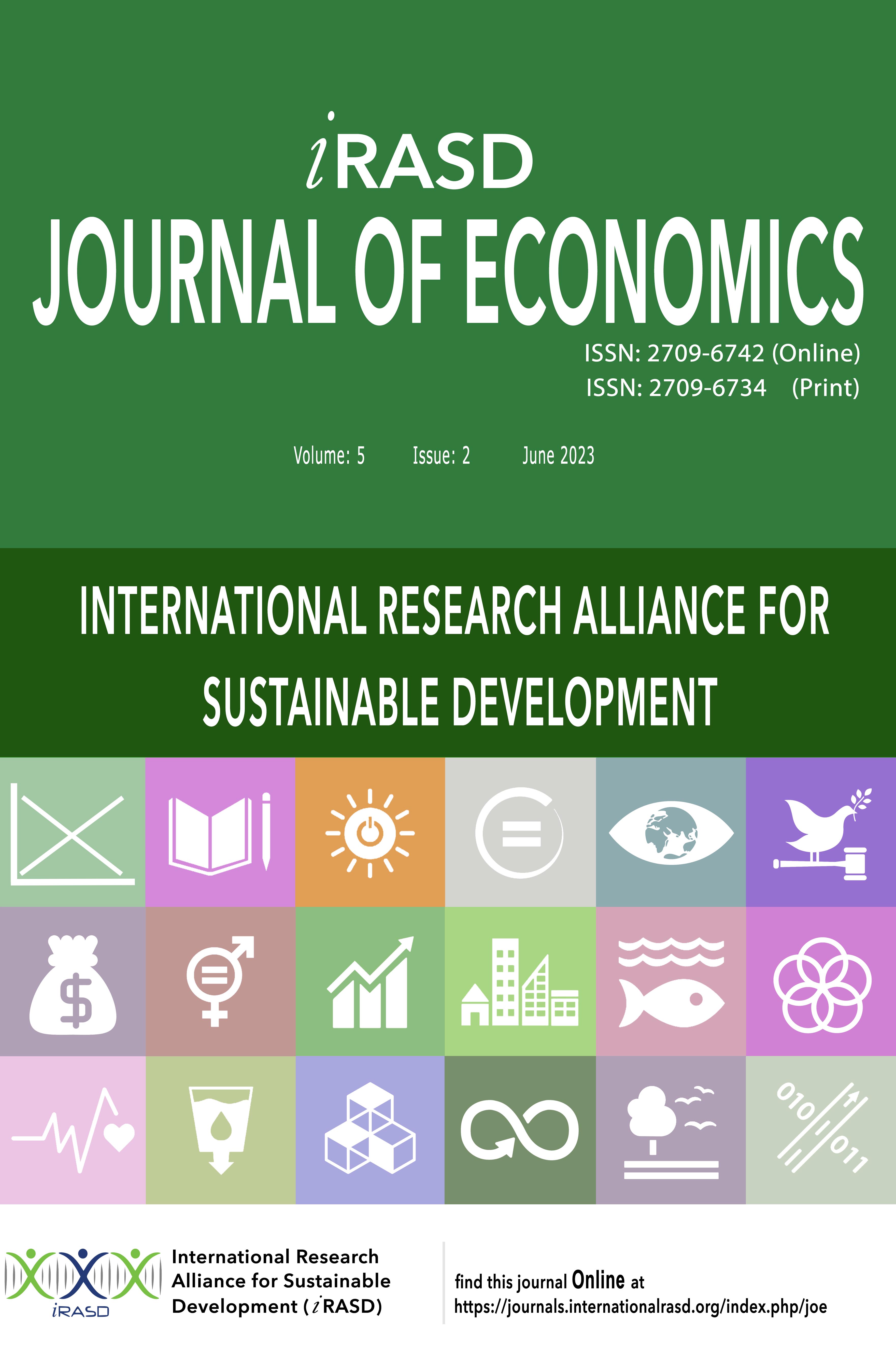 Downloads
How to Cite
Sharif, A. ., Sadaf, F. ., & Naik, H. S. . (2023). TikTok's Multifaceted Economic Impact on Pakistani Society: Analyzing the Interplay of Entertainment, Morality, and Market Dynamics. IRASD Journal of Economics, 5(2), 566–576. https://doi.org/10.52131/joe.2023.0502.0146
License
Copyright (c) 2023 Abida Sharif, Fouzia Sadaf, Hira Shahzad Naik
This work is licensed under a Creative Commons Attribution-NonCommercial 4.0 International License.