Factors Affecting Economic Growth: A Comparative Analysis of Democratic and Non-Democratic Eras of Pakistan
Faridoon Khan

Pakistan Institute of Development Economics

Farman Ullah Khan

COMSATS University Islamabad

Amena Urooj

Pakistan Institute of Development Economics (PIDE), Pakistan.
Keywords:
Economic growth, ARDL, imports, Exports, Remittances, Real effective exchange rate
Abstract
This paper empirically investigated the impact of macroeconomic factors on economic growth during democratic and non-democratic eras of Pakistan. The statistical analyses are conducted using time series methods and yearly data spanning from 1971 to 2018. From the empirical analysis, it is concluded that export, remittances and real effective exchange rate are indeed important. Export, remittances inflow and real effective exchange rate positively influenced economic growth in the long term. Furthermore, imports negatively affect economic growth but the effect is insignificant. The study recommends that policymakers should pursue appropriate strategy to enhance exports and foreign remittances as well as appreciate the currency of a country with a view to attain the long term economic growth.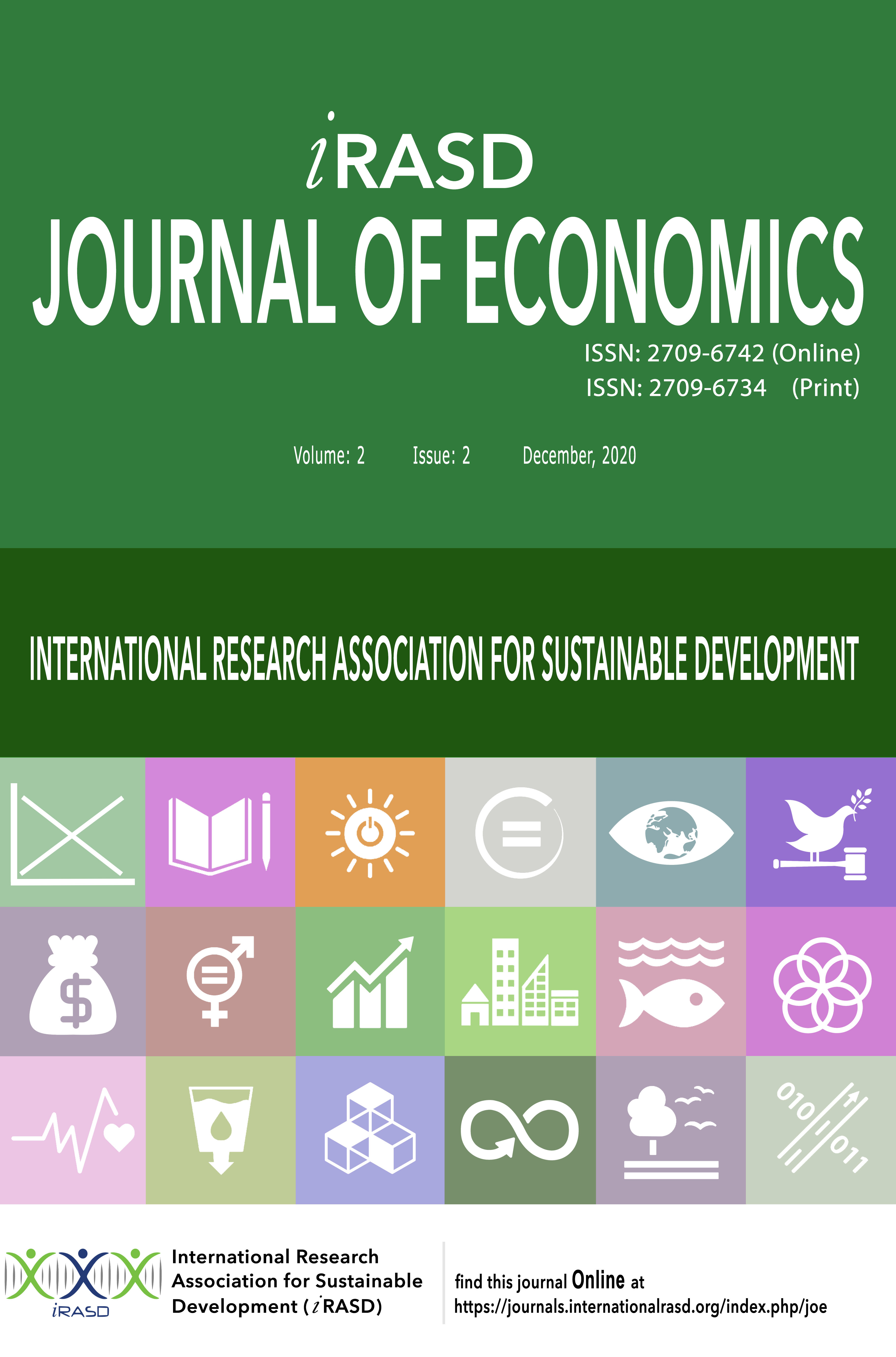 How to Cite
Khan, F., Khan, F., & Urooj, A. (2020). Factors Affecting Economic Growth: A Comparative Analysis of Democratic and Non-Democratic Eras of Pakistan. IRASD Journal of Economics, 2(2), 61-71. https://doi.org/10.52131/joe.2020.0101.0017