Breaking Barriers, Building Bridges: Economic Freedom and Women's Empowerment
Keywords:
Economic Freedom, Women's Empowerment, Time Series, PCA
Abstract
Women's empowerment conduces economic growth and is crucial for empowering women. Economic freedom means that people can take economic actions independently. Yet, women remain disadvantaged in developing countries like Pakistan. The current study analyses how economic freedom fosters women's empowerment in Pakistan. We employed time series data for 1990-2021. We employed an index of women's empowerment (WEI) and the Women's Business and Law Index (WBLI) for economic freedom. WBLI is based on 8 distinct indicators that include diverse aspects of a woman's life. After unit root testing, we used the ARDL approach followed by the Bound test. The long and short-run empirics have confirmed the association of women's empowerment and economic freedom in Pakistan. There is a positive and statistically significant relationship between them. A significant ECT term with a negative sign further confirms the long-run association. Women's mobility, women's decision to work, rules and laws for equal pay, legal barriers to marriage for women, women's decision to work after childbirth, restrictions for registering a business on women entrepreneurs, discrimination in the division of property and regulation for women's pension are the factors that still impede the absolute economic freedom of women in the society.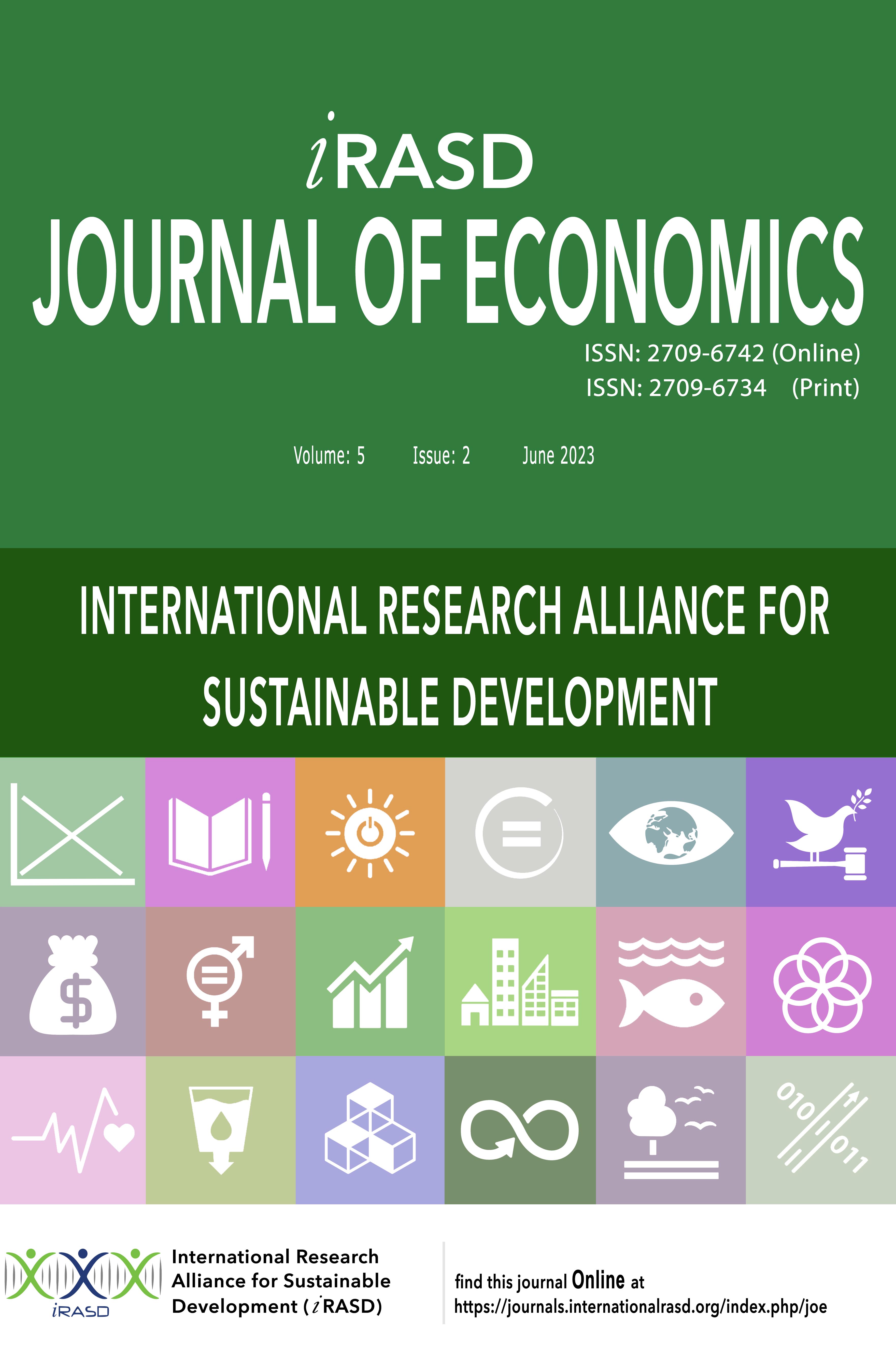 Downloads
How to Cite
Shoukat, A., Abdullah, M. ., Qamri, G. M. ., & Ghauri, T. A. . (2023). Breaking Barriers, Building Bridges: Economic Freedom and Women's Empowerment. IRASD Journal of Economics, 5(2), 377–391. https://doi.org/10.52131/joe.2023.0502.0134
License
Copyright (c) 2023 Ayza Shoukat, Muhammad Abdullah, Ghulam Muhammad , Tauqir Ahmad Ghauri
This work is licensed under a Creative Commons Attribution-NonCommercial 4.0 International License.